Printing
Viewing & Printing in eChart
All users who need to view reports or print from eChart require Adobe Acrobat Reader DC or newer to be installed on their computers.
With this report function, you will be able to hover over a report to see and use the Adobe Acrobat toolbar.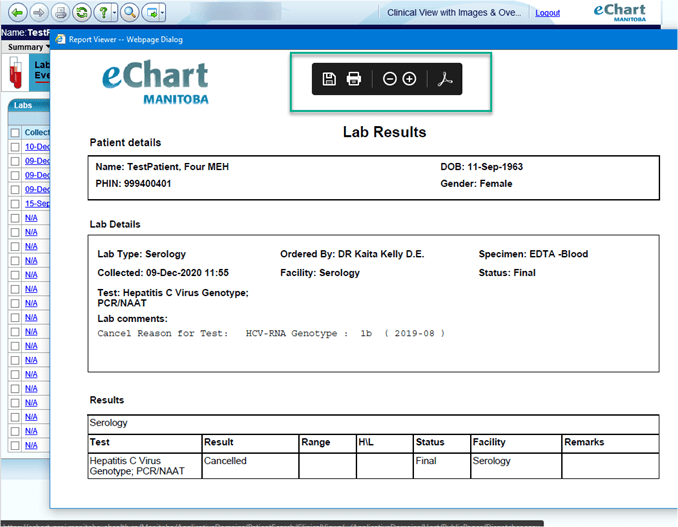 Users can also easily identify the correct number of pages that will print.
Workstations that are required to print from eChart must be updated with Adobe Acrobat Reader DC or newer.
If you do not have Adobe Acrobat Reader DC or newer installed on your workstation, you will receive this message: "To view dbMotion reports you need Adobe Acrobat Reader. Click here to download and install Adobe Acrobat Reader on your machine."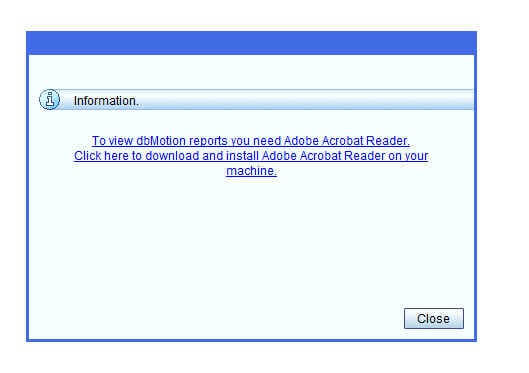 Depending on your site's regulations regarding installation of software, you may or may not be able to install the software. If you are unable to install the software, please contact your local technical support.
What can I print?
In the toolbar, there is a Print Preview Icon. If the icon is displayed in colour, you are able to print the information on the screen.
If the icon is displayed in grey, that information is not printable.
Note: When printing any document from eChart, the user who is logged into eChart will have their full name appear in the report footer. This is current functionality in eChart and is there to identify who ran a report in case there are questions about the content of the report, why it was run, and to whom it was disclosed.